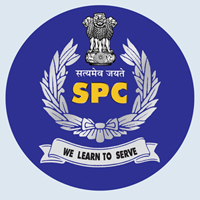 The Student Police Cadet (SPC) Project is a school based initiative which seeks to mould a responsible youth for a vigilant, peaceful and value based society, for whom discipline and abiding by law is a way of life. The project is initiated by Kerala Police and in collaboration with the Departments of Education, Transport, Forest, Excise, Local Self Government, Fire &amp Rescue and Sports Council. Formally it is launched in August 2010.
The SPC training programme comprises various modules meant to facilitate each cadet with learning inputs to acquire desired capabilities of future citizens through a regular two year course of physical fitness training, parade training, indoor classes, workshops on law and citizenship, field visits to Government institutions and judicial offices of law enforcement, Mini projects and leadership camps.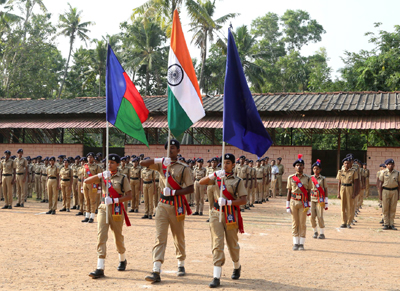 With a view to mould a new generation of youths who willingly respect and abide by law, and who practice civic sense, democratic behavior and selfless service as the natural way of life, the STUDENT POLICE CADET (SPC) Project&amprdquo, a school based initiative by Kerala Police, was jointly implemented by the Department of Home and Education, and supported by Departments of Transport, Forest, Excise and Local Self Government. The SPC Project was launched on August 2, 2010 and there onwards, every year we are conducting Annual Residential District Level Summer Camp, for the senior SPC Cadets. Moreover 3 days Onam Vacation camp, Xmas Vacation camp, and Non Residential Summer camps were conducted every year. As such Kollam City Police conducted the Annual District Level Summer Camp during this year wef 23.05.2017 to 27.05.2017 at Amritha Sankrit Higher Secondary School, Parippally. About 600 cadets and 50 officials were attended the Summer Camp. As part of spicing up the celebration, we have arranged various cultural programs and other activities including Yoga, ceremonial Parade, field visit, Motivation classes, interaction with eminent personalities etc.
One day Nature camp is also conducting every year. This year nature camp was conducted at Senthurini Wild Life Sanctuary, Kulathupuzha Forest Division. Students cadets from SPC school were attending the nature camp. Commence on 09.10.2017, 17 Schools are participating in the the nature camp.
The list of schools in which the SPC Projects were implemented in this District Kollam City &ampndash Year wise